This WebSite contains a collection of my "It's a Jungle out there!" single-panel cartoon series:
"It's a Jungle out there!" is a single-panel cartoon series with a "G"-rated humour to be enjoyed by the whole family, from toddlers to grandpas. Animals are used to depict the funny or absurd side of life. Even though the title includes "Jungle" all sorts of animals are used: from Australian kangaroos and koalas (I live in Australia) to ocean, farm or wood dwellers and house-pets. "It's a Jungle out there!" was started in September 1999.
All these cartoons are Copyrighted. For commercial use of any of these cartoons in your Newsletter, Magazine, Newspaper or WebSite, all you have to pay is a small fee for non-exclusive reproduction rights (Sorry, no free cartoons). The price will depend on many parameters, so do not hesitate to contact me at Hagen_Cartoons@hotmail.com or Auspac Media.
"It's a Jungle out there!" is now syndicated by Auspac Media.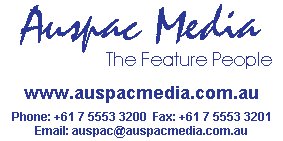 For further details or prices, please contact me at Hagen_Cartoons@hotmail.com or Auspac Media at auspac@auspacmedia.com.au:
We will need to know:
How and where the cartoon will be used.
The circulation of your publication.
How many cartoons you want to use.
Your contact details.
"It's a Jungle out there!" appears or has appeared in these newspapers:
Australia: Mary Valley Voice, Round The Ridges, Riverina Times, Cairns Post, West Australian (Perth), Herald Sun (Melbourne), Kyabram Free Press, Pilbarra Classies, The Maitland Mercury, Mt Isa Star, Wimmera Mail Times, Gold Coast Bulletin, Clarence Valley Review (Yamba).
United Kingdom: Birmingham Post.
USA: Rensselaer Republican (Indiana), Cafe Post.
Papua New Guinea: Port Moresby Courrier.
My cartoons have been used by these Universities and Schools:
Swansboro High School (USA), Dalhousie University (USA), Lee's Summit R-7 School District, Boston University, Michigan State University (USA), Duke University (USA), Colorado School of Mines (USA), University of Technology Sydney (Aus.), Alberta Education, Max Planck Institute for Physics, Nova Scotia Community College (Canada), University of Saskatchewan, University of Alberta, Wayne State University, University of La Verne, Flinders University, Tuckahoe School, Brigham Young University, University of Texas Health Science Center, University of Waterloo, University of British Columbia, RMIT University (Aus.), University of Southern Queensland (Aus.), San Francisco State University, Open University, University of Pittsburgh, Trent College, University of Cambridge, Leon County School, Monash University (Aus.), University of Bristol (UK), Cengage Learning, Conroe School District, La Trobe University (Aus.), University of North Carolina at Chapel Hill, University of Calgary, Portland State University-OCCD, Oxford University Press, Saffron Walden County High School, The Open Polytechnic of New Zealand, Harford Community College, Scholastic USA.
Want to help?
Please download and print this Advertisement (pdf-format) and put it on the notice-board at work, school, university or local shopping-centre. I would greatly appreciate it…